Surf Photography: Tips and Techniques
It always takes time to master any craft that you choose, and the same rings true for surf photography. I have spent hours on the beach with the goal to improve my surf pictures each time I go to photograph at a surf competition or photograph surfers who are there to practice. I find that no matter how much you think you know, there is always more to learn.
I mainly shoot from the shore and don't get in the water much. If you're just getting started in surf photography or you're relatively experienced and just looking to improve your techniques, this article will contain a range of surf photography tips and techniques which will have you shooting like a pro in no time.
Understanding Your Equipment
Before we begin to get into the camera settings its worth discussing the type of equipment you will need. Just like camera lenses, different pieces of equipment have different uses. So if you have a particular type of surf picture you would like to take then this is worth noting.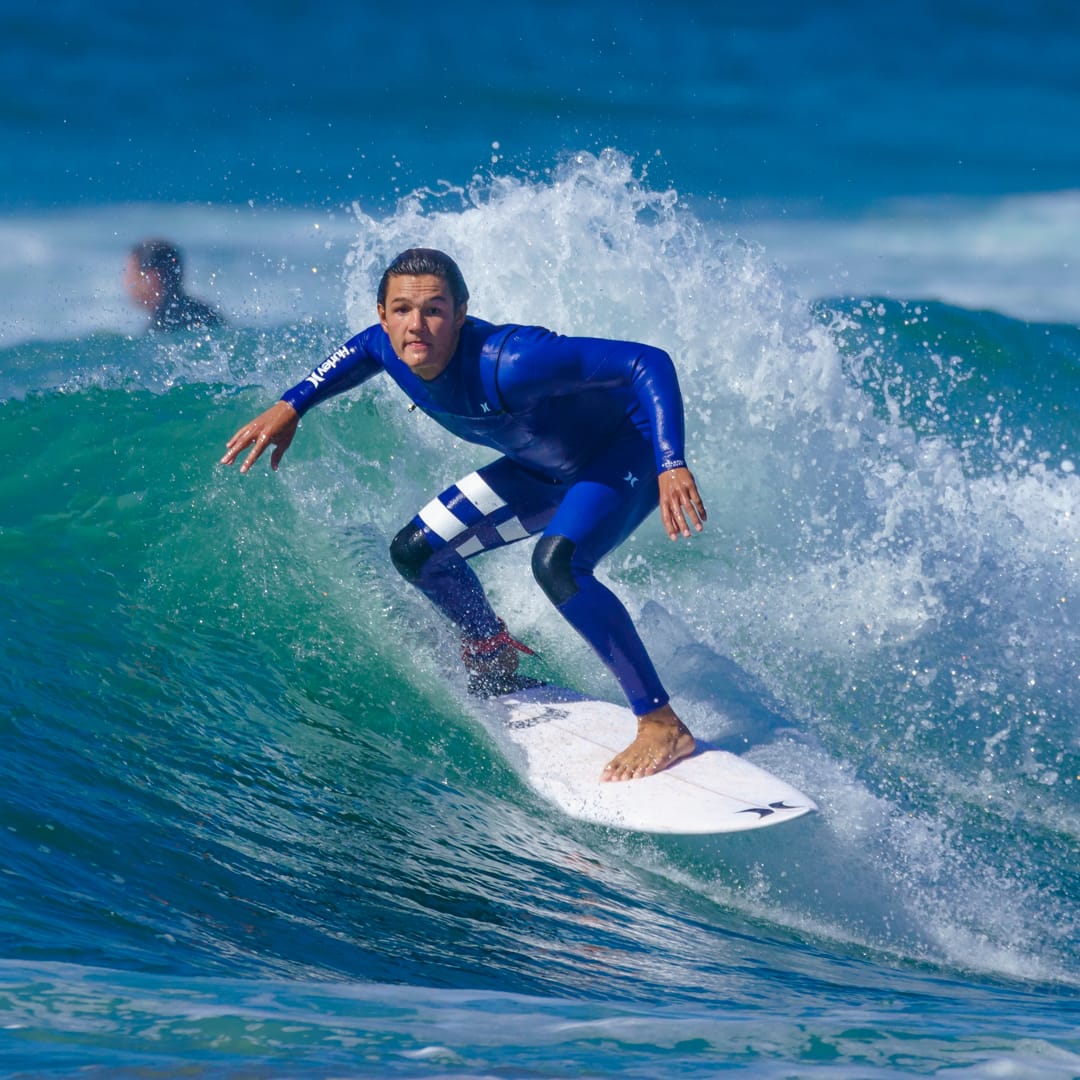 Camera
It goes without saying that the camera is easily the most obvious piece of equipment that you will be needing. Unfortunately, there isn't a go-to camera for surf photography, so it's at your discretion which camera you decide to use. If the camera your using takes photos then your off to a good start but if you're looking to purchase a new camera, I would personally aim for a camera which has a good focusing system and has a high frame rate per second.
Lenses
Just like in any other genre of photography, the type of lens you choose to use is going to have an impact on the type of photos you come home with. When it comes to surf photography there are a few other decisions which may impact the lens you decide to shoot with on the day but I'll talk about that a little later in the article.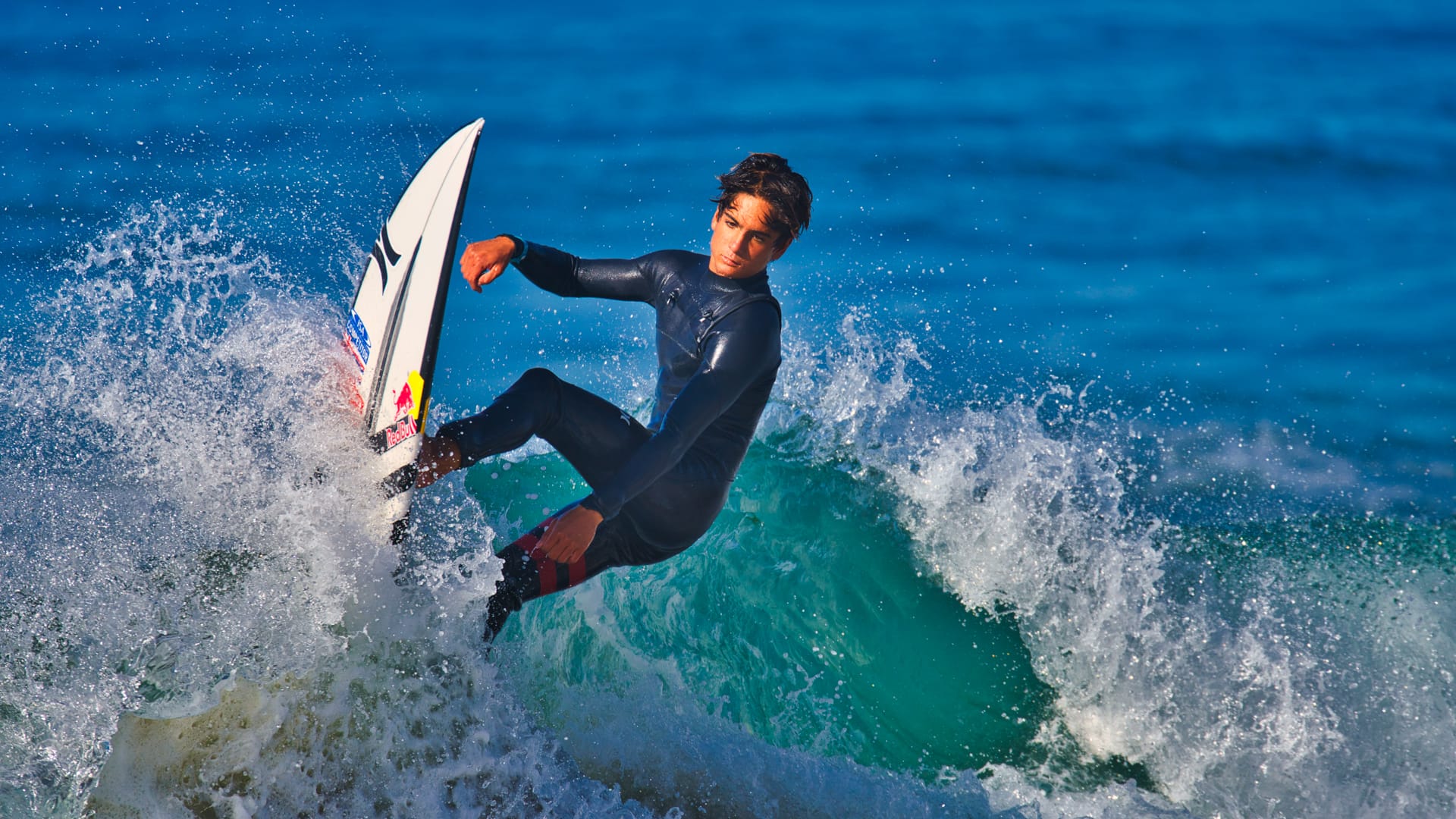 Auto Focus
Because I shoot from the shore, I almost always use a telephoto 150-600mm or 70-200mm. It is best to use autofocus for that lense. The first thing you want to do is change your cameras setting from One Shot to Continues Auto-Focus of AF-C. This means that your camera will continually focus on your subject as it gets closer to you.
Then you want to set up the focus parameters, I personally find the best results are achieved when using either the Expand Flexible Sport or Wide Focusing Point. I find this more beneficial than using a single focus point as it gives your camera a greater area to focus on which in turn means that it will achieve focus faster. The last thing I would want is for a single focus point to miss my subject and focus on something else.
Manual Focus
Okay, we know that surfers are quick when it comes to rising waves, and because you're on the shore, you might easily miss the few seconds or signals that they're about to get on that wave. You won't have much time to adjust to manual focus. I do however not advice setting it up completely on autofocus. What I do is set up a custom AF button and/or Custom Eye AF and quickly activate them once I notice action happening. That will get easier as you practice and watch more surfs, you will learn when exactly to start adjusting your focus.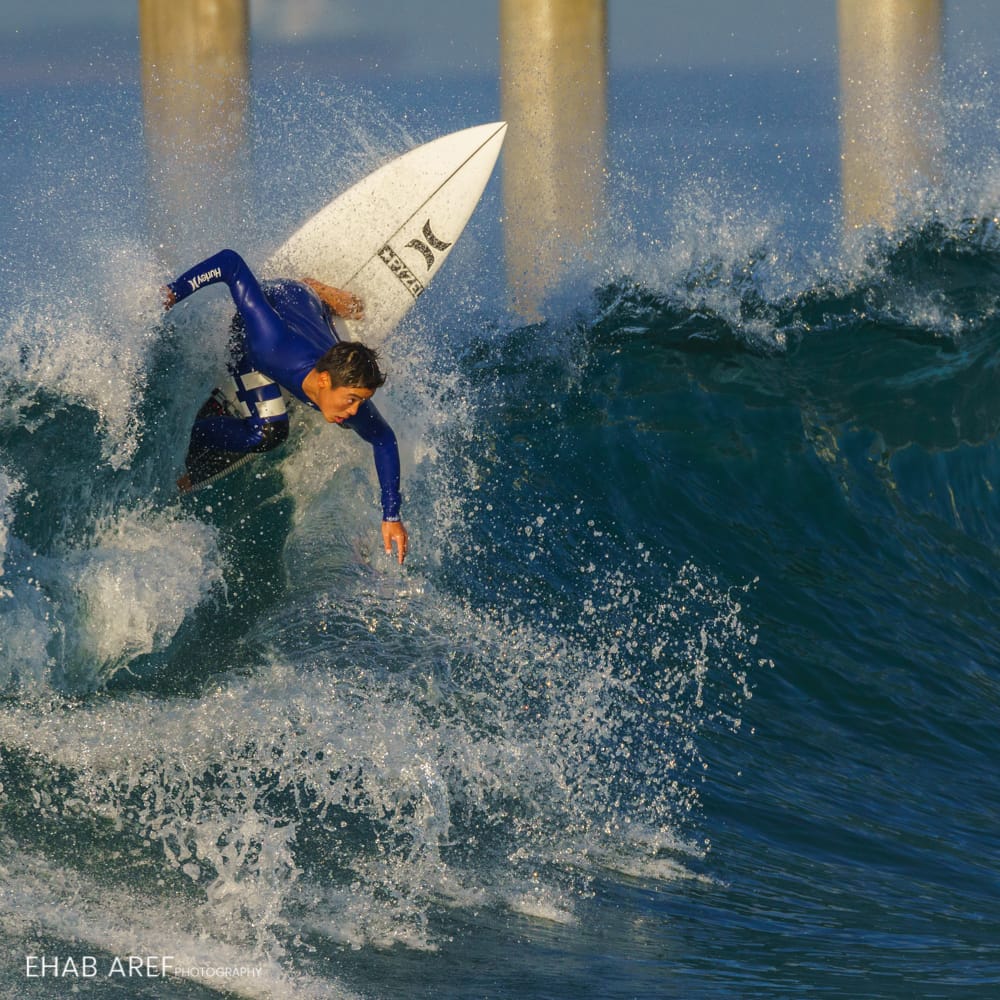 Conclusion
Surf photography is such an amazing work of art and it can be so much fun if you keep at it and keep practicing. It helps of course if you have a creative mind and understand photography angles and the difference between standing and sitting down when taking a picture 🙂
If you follow the directions in this article, you will go home with some incredible photos that get you excited for your next surf trip. It also helps if you have a few surf buddies who are familiar with surf conditions and willing to let you go out with them to take their pictures.
All and all, have fun and be safe. Oh, and don't forget to wear sunscreen 🙂
Let me know if you have any questions in the comments below. I would love to hear about your experience as well and if you can, share your work.
I would love to hear your comments and thoughts about this shoot. Please, keep the conversation going. It is important to me as it will help me improve and grow. Till the next time!
Did you like this article?
Sign up and, I'll send you more awesome articles like this.
Your email is safe here; I don't spam.